CENEM Titan Building Illuminated in the Green Color of Electrons for the Long Night of Science 2019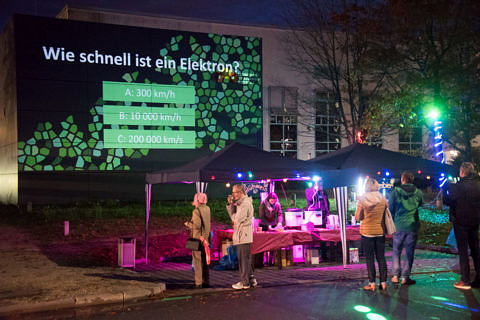 The bi-annual event "Long Night of Science" in Nuremberg, Fuerth and Erlangen was again very success for IMN/CENEM. At the Electron Microscopy facilities alone we welcomed more several hundred people throughout the night. Visitors had the chance to see the Titan Themis3 and learn about research at the Institute for Micro- and Nanostructure Research in a vivid presentation. Demonstrators with VR-glasses to visualize and manipulate 3D zeolite nano-particles have attracted many interest, from elderly to young kids. This, together with vivid presentations about self-cooling beer keg illustrated the impact of research on everyday life. Visitors were also invited to try warm wine and beer from the self-cooling kegs, kindly provided by Tucher.
In the end everyone involved in the event can be proud to have helped convey the importance of science to the general public.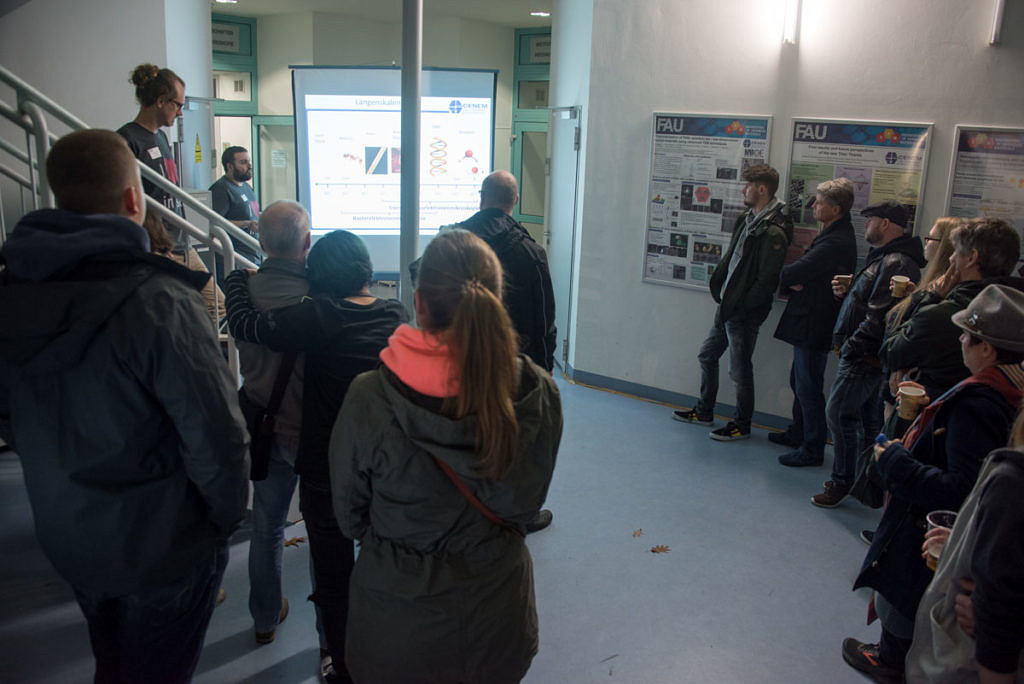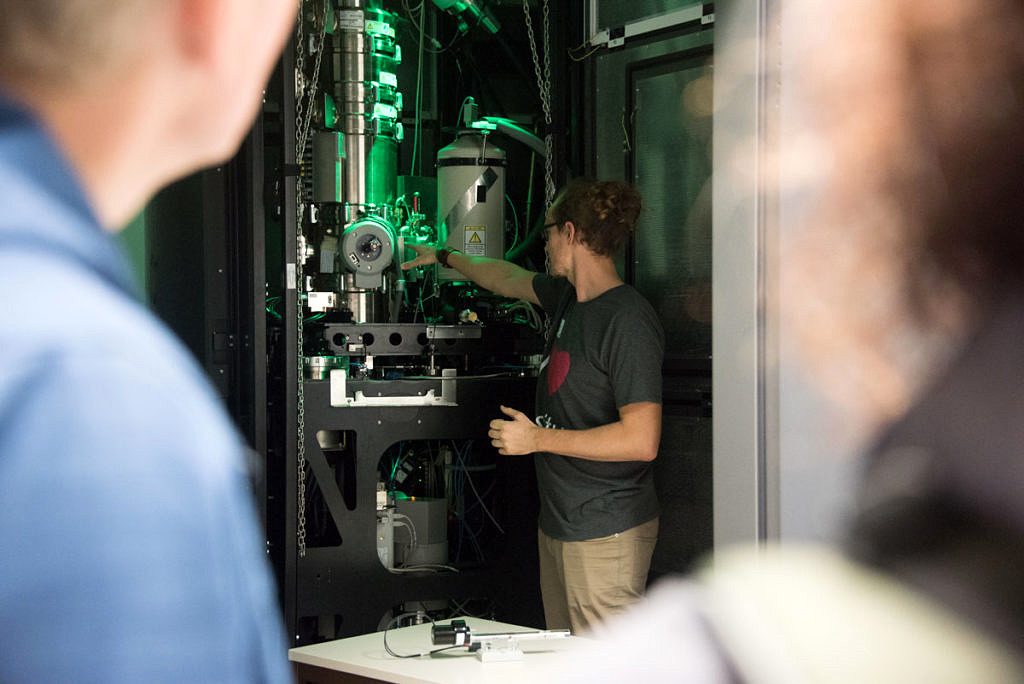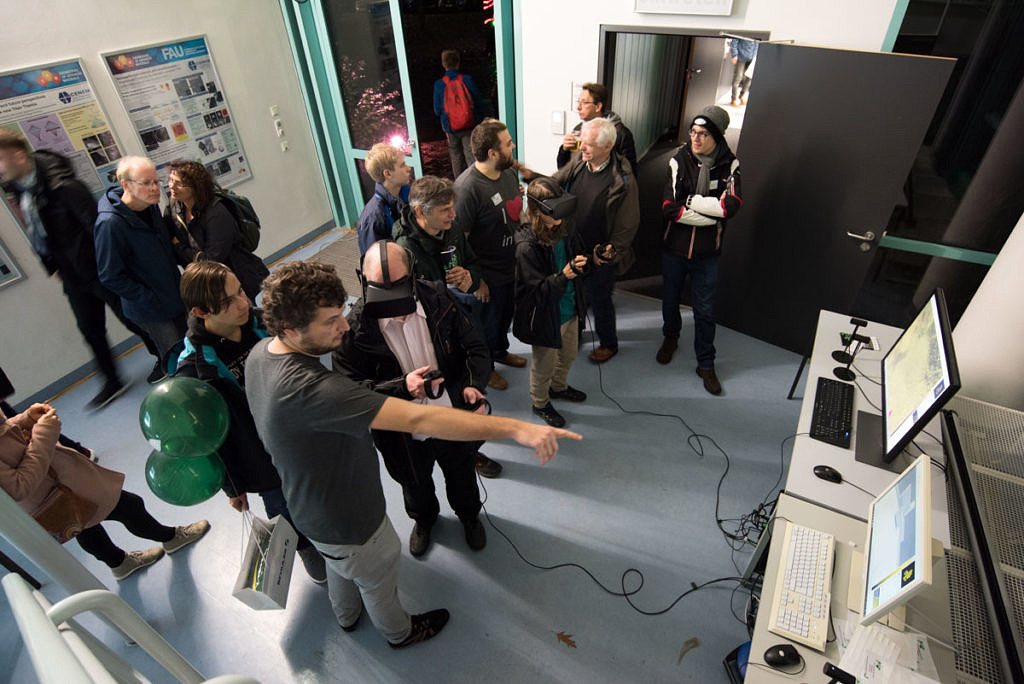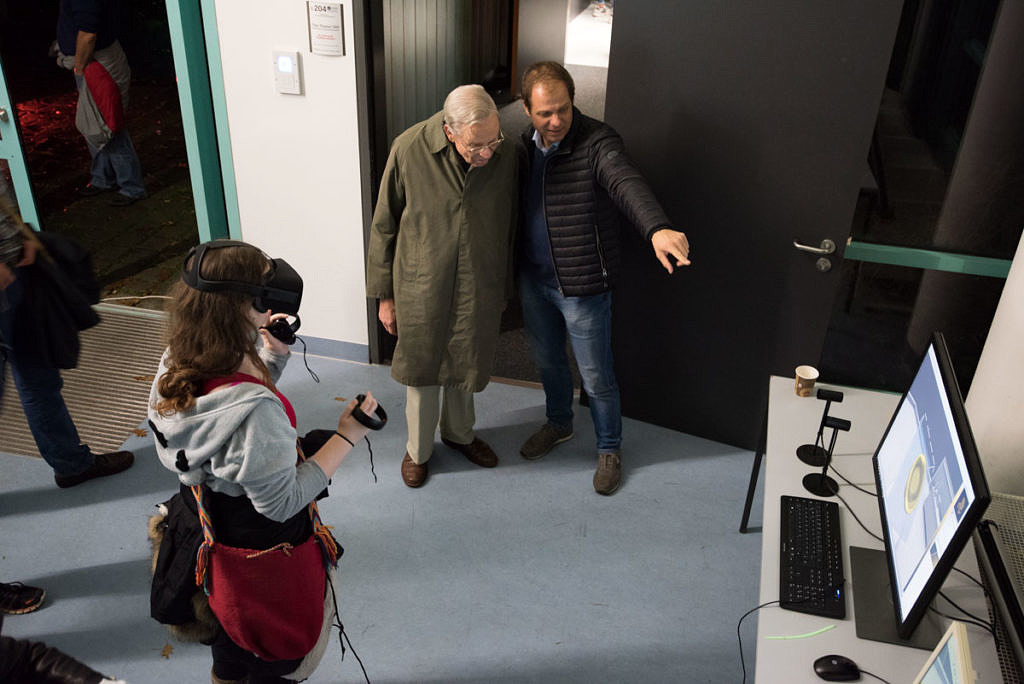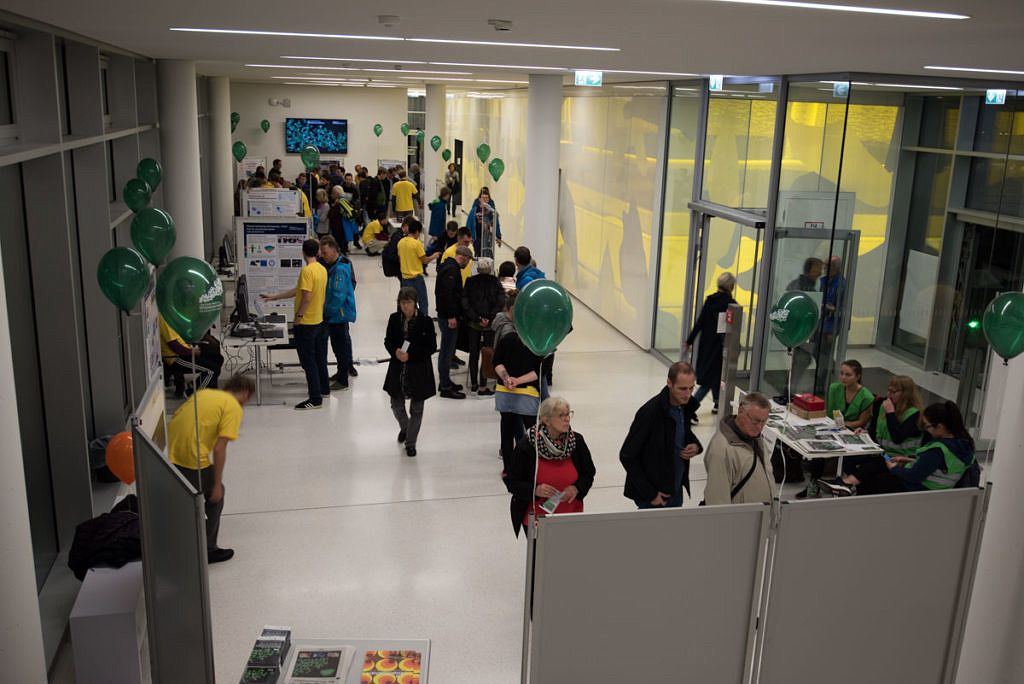 Photos & News article by M. Wu.