Research Training Group
Research Training Group – in situ microscopy
In October 2013 a new DFG Research Training Group with the title "In situ microscopy with electrons, X-rays and scanning probes" was started. CENEM is the perfect host for this doctoral program since it provides the students with techniques and expertise in all three methods of nanocharacterization. The research training group has two focal topics, with several subprojects each, which are researched by more than 20 doctoral students. An overview of the different research areas can be seen below.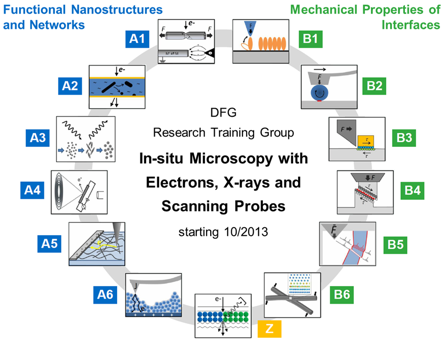 The research training group has its own 
website
 hosting a more detailed description and information about the people involved.